December 31, 2014
Here we are on New Year's Eve. 2014 really flew by in a blur of have to's and challenges and, thankfully, fun and wonder as well. It is a cold, windy day here in southwest New Hampshire, and the wood stove is struggling to keep the house above the low 60s. It is quiet and peaceful though, which I so appreciate after the busy and full holiday season.
Things started getting busy for me when the holiday craft season arrived. It is a lot of work to do inventory, replenish supplies, pack and set up. The fairs themselves are always enjoyable though. I only participated in two fairs this year, and it was my 10th anniversary of doing both. The first one was
The Orchard School
Benefit Craft Fair and Cafe, held in the historic
Walpole, New Hampshire
town hall. The fair is one of the biggest fundraisers for this amazing school in East
Alstead
, New Hampshire. It is a festive two day event with delicious food, beautiful crafts and live music.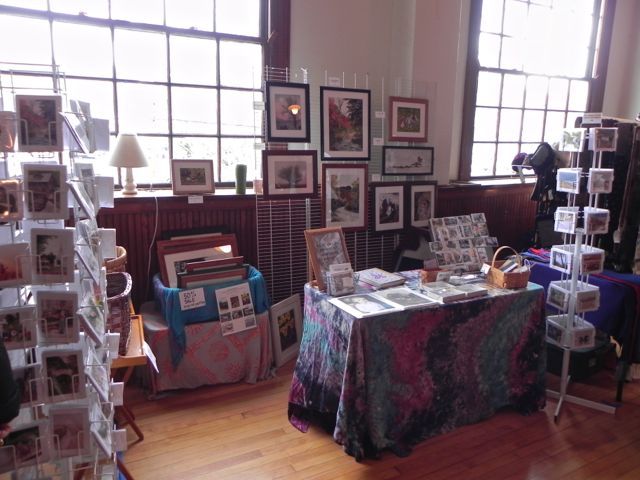 My set up on the second floor of the Walpole Town Hall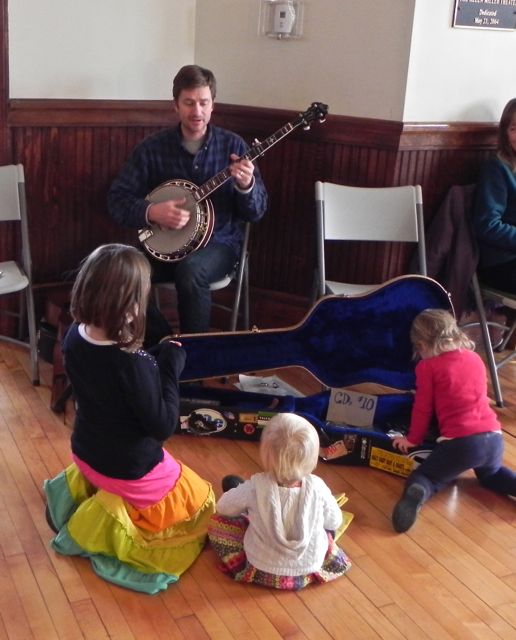 Orchard School children enjoying the banjo music


Thanksgiving arrived the Thursday after the craft fair. This year Thanksgiving was at my mother's house on Cape Cod. We usually drive down on Wednesday evening, but this year there was a snow and ice storm that made driving treacherous and knocked out power in much of the state. We were fortunate to only lose power for a few hours. Others had no electricity for days, and Thanksgiving plans were affected. We were able to drive down to
Sandwich
on Thanksgiving morning.
After a delicious meal, we took a much needed walk on
Town Neck Beach
near the Sagamore end of the
C
ape Cod Canal
. I grew up in
Falmouth
, but my mother and her husband have lived in this part of Sandwich for over 20 years now. It feels like a second home to me, and I love that they are just two streets back from this rocky and ever changing stretch of beach. I am sure to bring bring my camera along because there is always something interesting or beautiful to see. Thanksgiving weekend was no different.
Thanksgiving afternoon was blustery, with heavy dark clouds.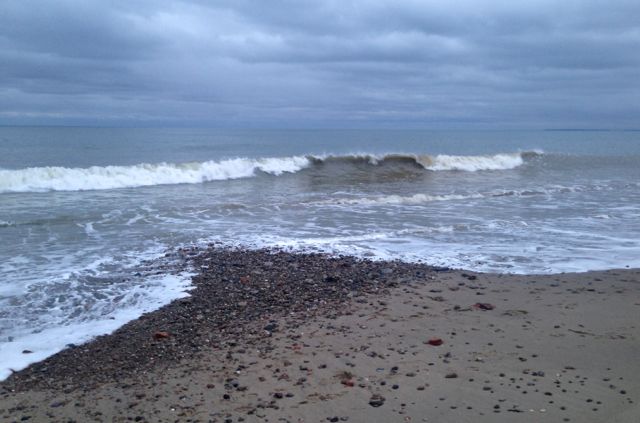 Town Neck beach has been severely eroded over the last few years, from a combination of strong winter storms and from what many people believe to be a serious problem, the canal jetty on the Scusset side blocking the natural flow of sand from north to south. This aerial image from the
Trustees of Sandwich Beaches website
shows how much narrower Town Neck Beach is compared to Scusset Beach, and the jetty that is believed to be the barrier.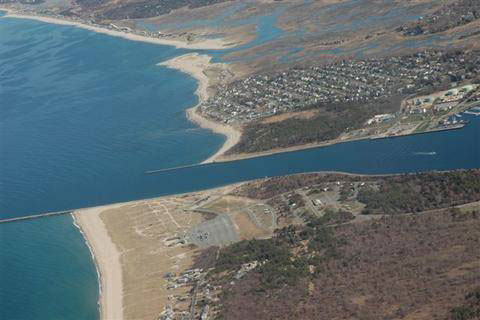 People have been working very hard to get state or federal funding to fix the problem before more serious damage occurs, but so far there has not been much help. Homeowners have spent their own money trucking sand to the beach, only to see it wash away in the next storm. The dunes at the southern most part of the beach that protect the marsh have been seriously breached, and in one storm, water crossed Route 6A on the far side of the marsh, causing some flooding in historic Sandwich. I follow the news about repair efforts via the Trustees of Sandwich Beaches
facebook group
.
My walk on Thanksgiving showed more evidence of the erosion, including the loss of the sand brought in by homeowers. It is very sad to see, and I hope something happens soon.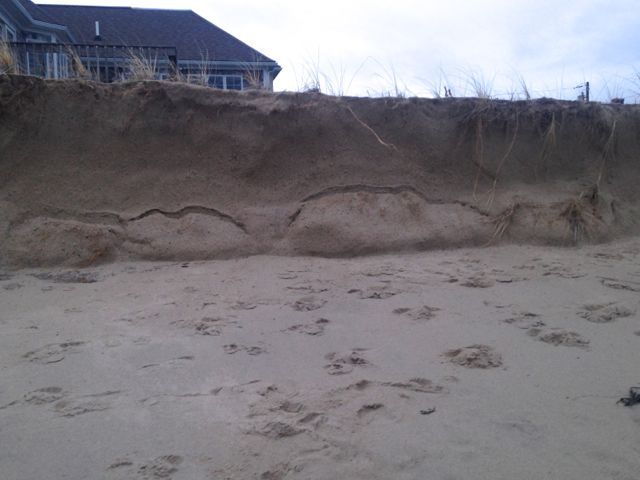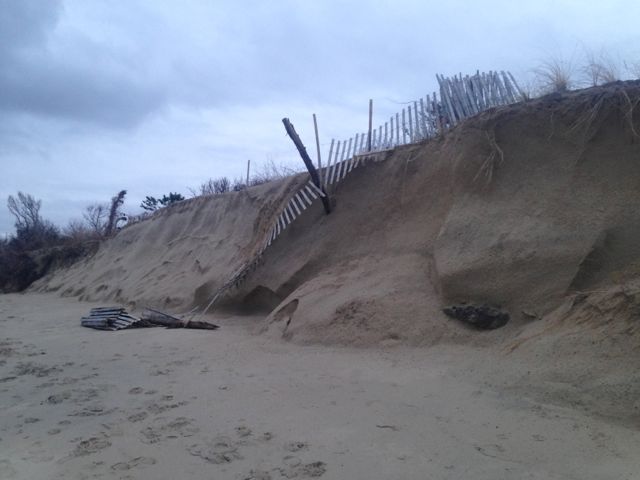 Friday of Thanksgiving weekend was sunny, but cold, with a biting wind. I was not well dressed for the wind! The sun felt nice on the walk to the beach.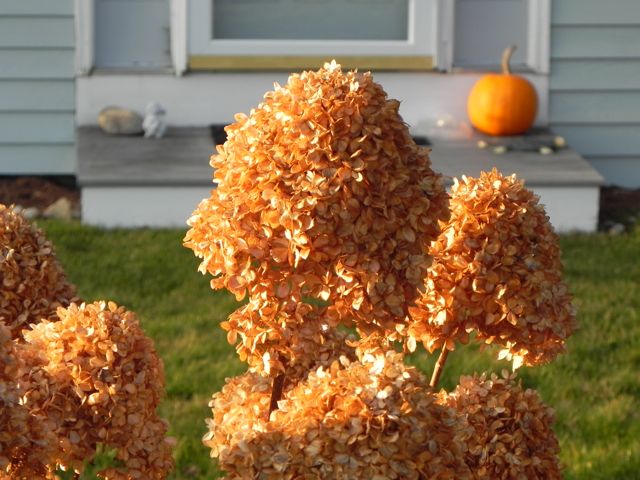 I love the light on these dried hydrangea flowers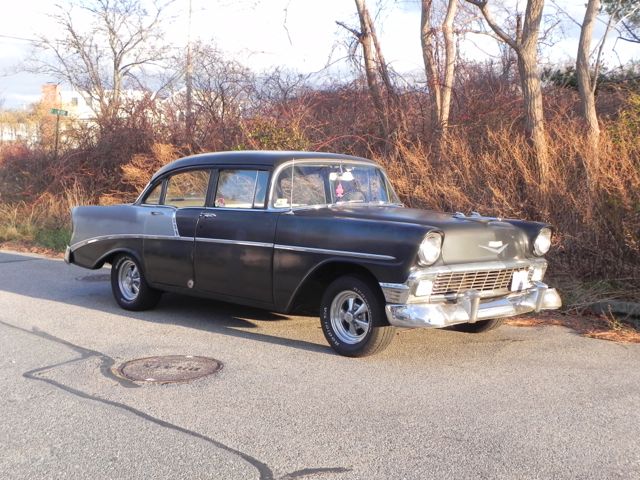 I had never seen this old Chevy parked on the street before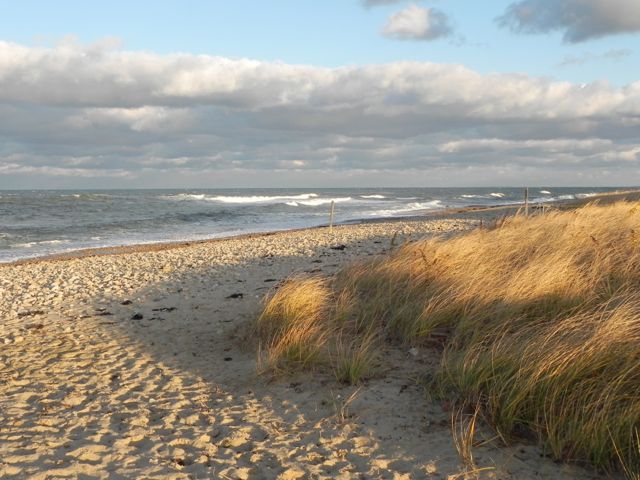 Look at the grass bending from the wind!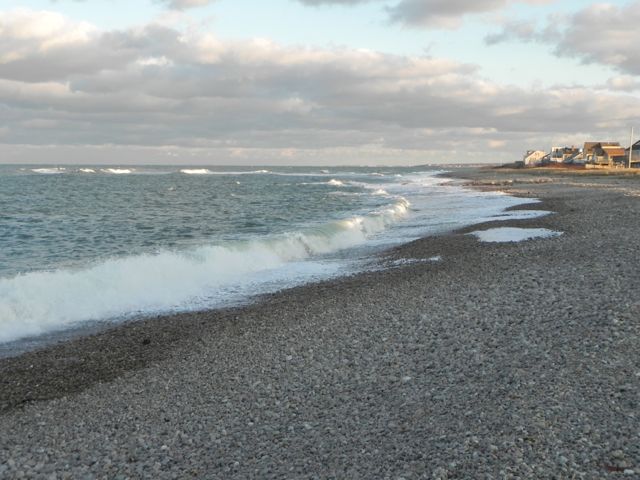 This is such a rocky beach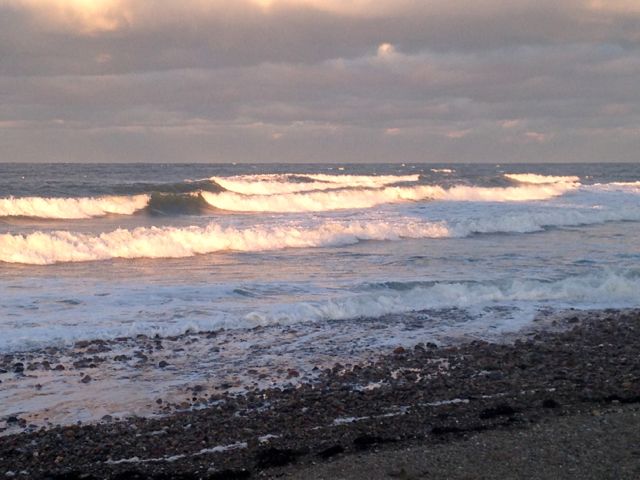 Light and shadows
Saturday was a beautiful day, and I spent a longer time on the beach. I enjoy collecting round, smooth and heart shaped rocks, and I was thrilled with this rare to find piece of sea glass that my son found. It's from Coke bottle.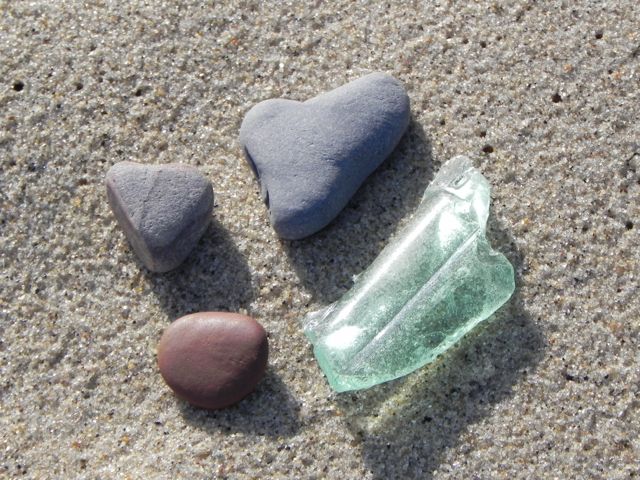 I love to see harbor seals sunning themselves on the rocks. This one had such a sweet face.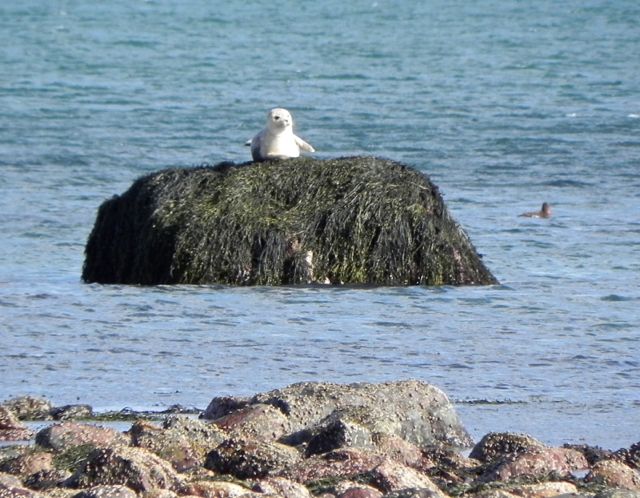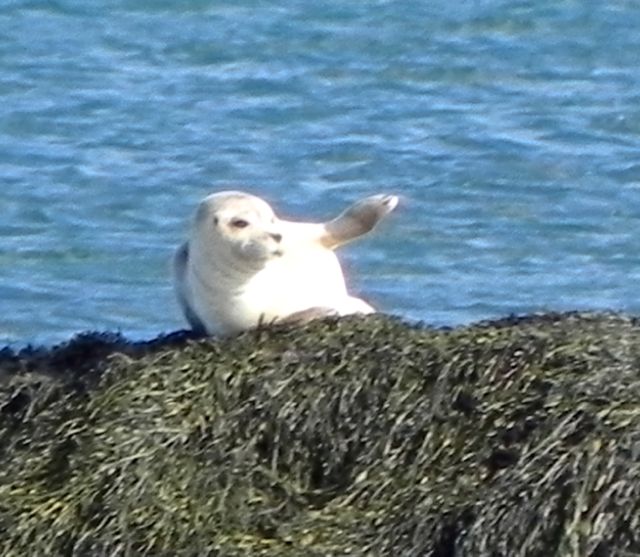 It looks like he's waving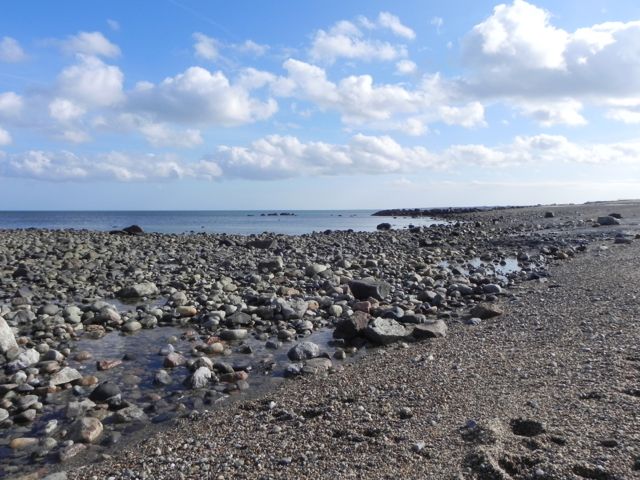 Low tide rocks



Sunday
I fit in one more walk before our three hour drive back to New Hampshire. It was another beautiful day.
One thing to happen from all the erosion of the last few years is the unearthing of the remains of an old brickyard that may date back to the late 1700s. You can see a
video of some of the history here
.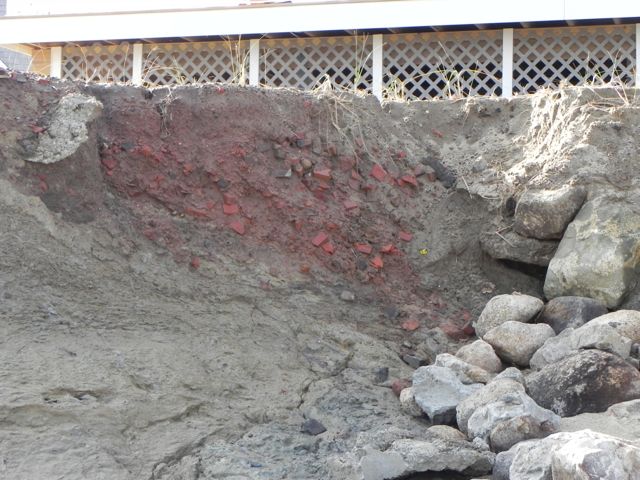 I love taking photos at the beach, and I also enjoy painting from them later. I have been inspired many times over the years to create paintings of Town Neck.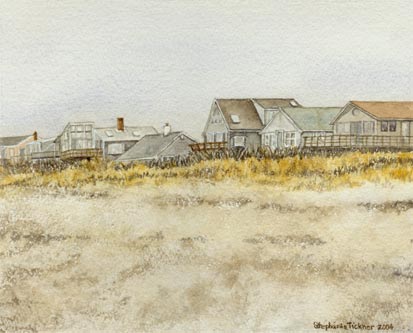 Easter at Town Neck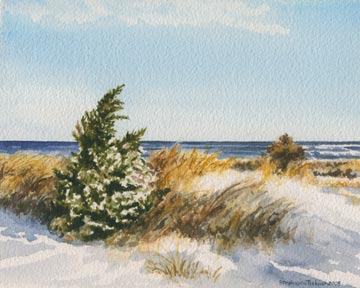 January Wind
My second craft fair was the
Antioch University New England
Winterfest on December 11. I have worked at Antioch for over 16 years now, and this was the tenth year for this fair too. It was a very Christmas-like day with a light snow falling, and I was glad to get a lot of my own shopping done as well.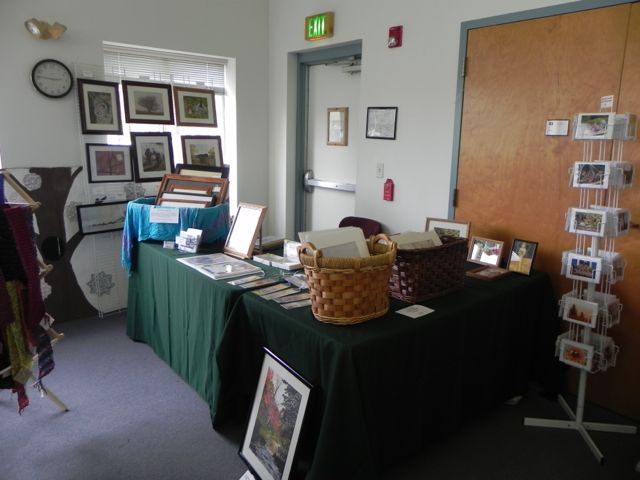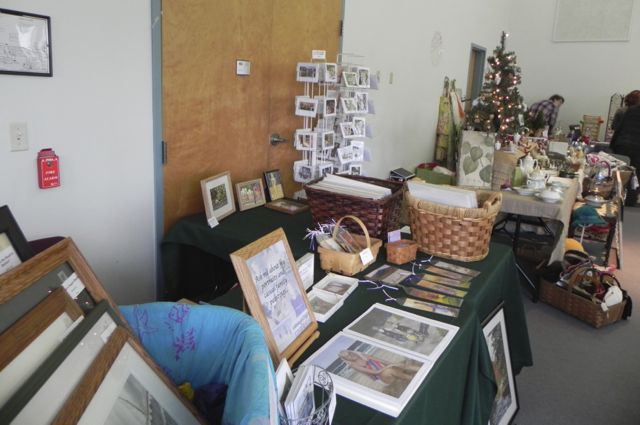 Another thing that kept me busy during the holiday season was working on a painting commission for a Christmas gift.
My uncle's niece and nephew asked me to paint the house where they grew up to give to their parents for Christmas. Their parents will be selling the house to move someplace smaller. I finished the painting in time to deliver it on December 21. I was so happy to read Facebook posts on Christmas day about how much everyone loved the painting. That was a true gift to me. I love projects like this!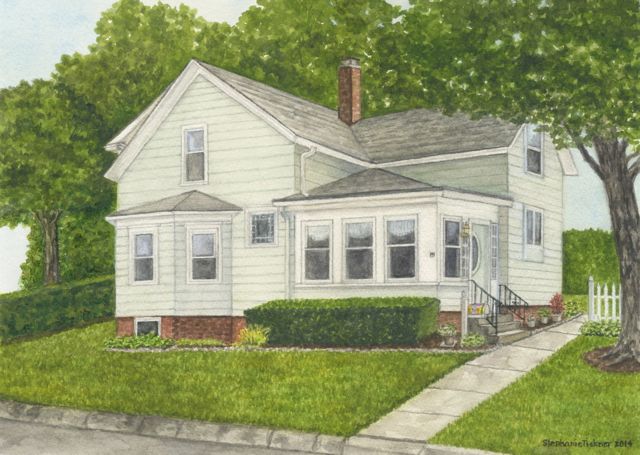 And then, it was Christmas, celebrating in the morning at home, then an overnight back on the Cape. Of course I got a quick beach walk in before heading off on the 26th to visit with more family. It was a beautiful, calm and unseasonably warm day. I was so glad to have one more Christmas gift of visiting the beach.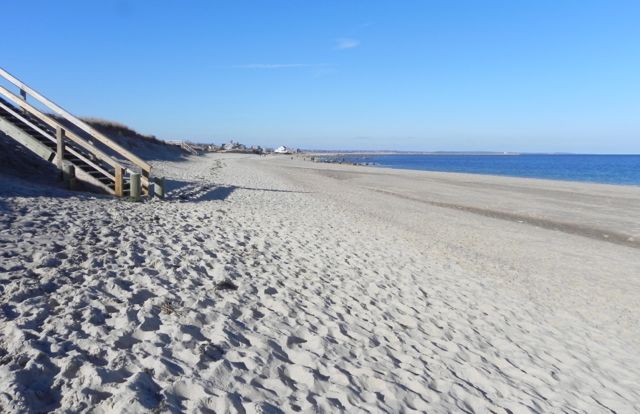 The end of the beach by the boardwalk to the marsh is much sandier than the end by the canal.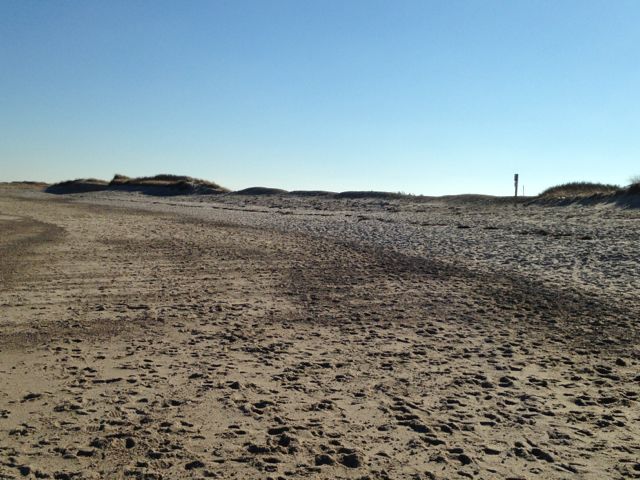 The breach in the dunes to the marsh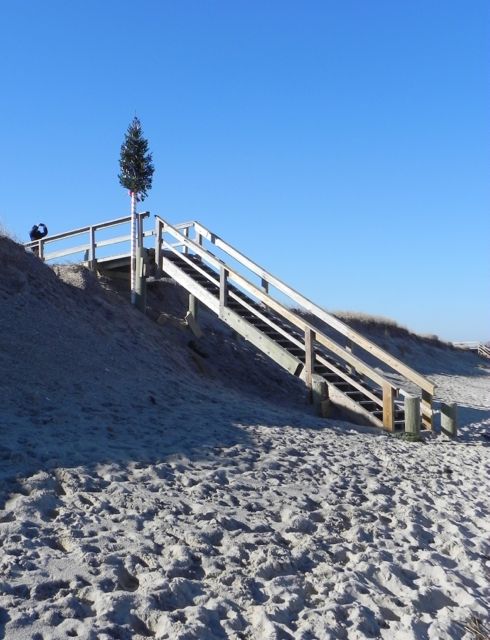 A memorial Christmas tree on top of the boardwalk

As the hours tick down on 2014 I would like to wish you all a wonderful 2015 filled with inspiration and creativity.

Posted by Stephanie Tickner. Posted In : Reflections