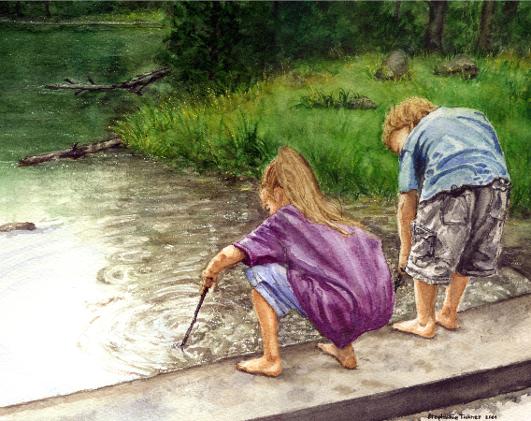 "It has always seemed to me, ever since early childhood, amid all the commonplaces of life, I was very near to a kingdom of ideal beauty. Between it and me hung only a thin veil. I could never draw it quite aside, but sometimes a wind fluttered it and I caught a glimpse of the enchanting realms beyond-only a glimpse-but those glimpses have always made life worthwhile."

- L.M. Montgomery
I am a self-taught artist, originally working in pencil and charcoal before discovering watercolors. In my paintings I strive to capture images of the rural environment around me, as well as people engaged in everyday activities. I mainly work from my own photographs, which I take of my local surroundings and when I am traveling. I grew up on Cape Cod and have spent most of my adult life in southwestern New Hampshire. These places greatly influence my painting. The natural beauty of the world around me and visions of daily life give me the inspiration to paint.
I have original paintings, matted and framed prints, greeting cards, magnets, and bookmarks available in my Online Store. I also paint commissioned pieces from photographs of people, pets and favorite places. For more information on commissioning a painting please visit the Commissions page.
I will be participating in the following events this holiday shopping season.
Thank you for supporting local crafters and artisans!
Christmas on the Pond
Saturday, November 17th, 9am - 3pm
Marlow Village, Route 123, Marlow, NH 03456

Once again we are planning a fair to remember!
We have 45 vendors this year and are very excited to offer some really unique holiday gift items, all one of a kind and hand made.
Get ready to grab a friend and get a jump start on your holiday shopping in the historic buildings that make up the picturesque Marlow Village.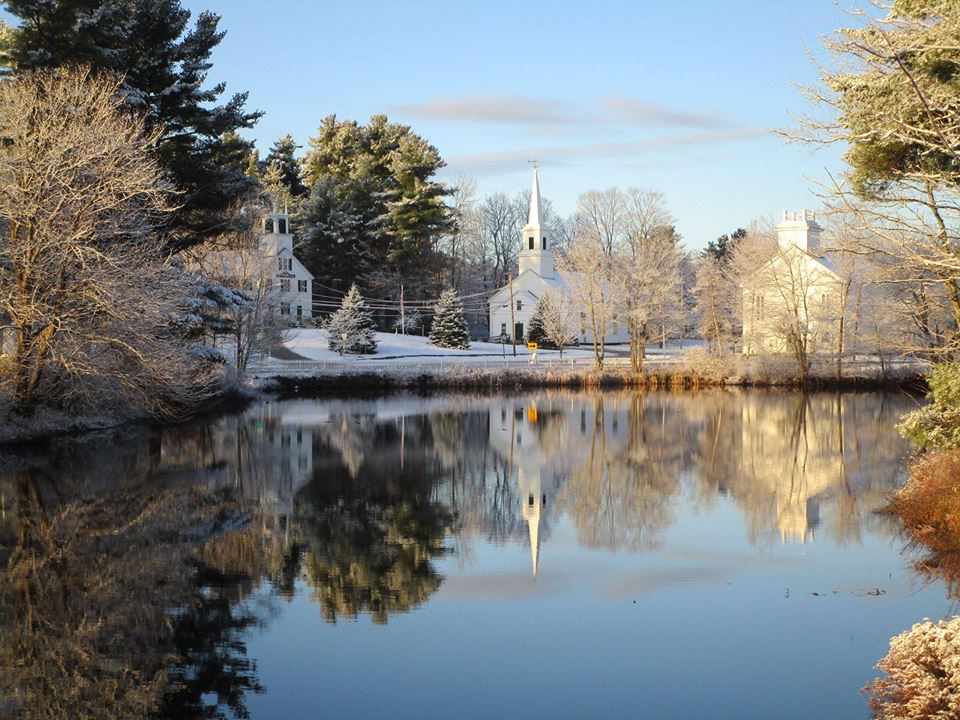 Winterfest Craft Fair
Thursday, December 6, 10am-3pm
Antioch University New England, 40 Avon Street, Keene, NH 03431
This year table fees from Winterfest will go to benefit the Monadnock Humane Society. So in addition to purchasing some fabulous holiday gifts, you can support a good cause. Some of the items for sale will include, artwork, pottery, jewelry, clothing, home wares, soaps, fiber art, handmade leather items, maple products, coffee, tea and cocoa. In addition a hot lunch will be available over the lunch hour.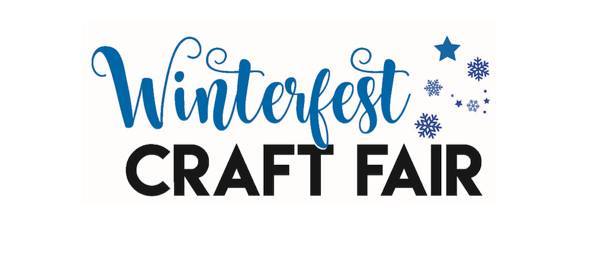 Orchard School and Community Center Craft Fair
Friday, December 7, 6-8:30pm and Saturday, December 8, 9:30am - 3:30pm
Walpole Town Hall
34 Elm St, Walpole, New Hampshire 03608
40 local artisans selling unique handcrafted goods

Located in the beautiful Walpole Town Hall. A festive atmosphere with live music, warm and wholesome foods
from Orchard Hill Bakery in the cafe, and happy folks all around!

This fair is in support and celebration of local living and craft, and the Orchard School and Community Center. We hope you'll join us!

It's time to clean my studio! My room is rather small, and I am running out of room to store all my paintings.
So, I am holding a Clean the Studio Sale. 50% off a series paintings that are all over five years old.
Click here to see the sale items. Thanks!