I am a self-taught artist, originally working in pencil and charcoal before discovering watercolors. In my paintings I strive to capture images of the rural environment that surrounds me, as well as people engaged in everyday activities. I mainly work from my own photographs which I take of my local surroundings and when I am traveling. I grew up on Cape Cod and have spent most of my adult life in southwestern New Hampshire. These places greatly influence my painting. The natural beauty of the world around me and visions of daily life give me the inspiration to paint.
These pages show various exhibits, art shows and fairs I have participated in, awards I have received, my art in publications, and art memberships.
I have also shared some of my painting process, which evolves with each new painting I start. I love to see how my paintings have changed over time.

Lastly, I have included a list of books by artists whose styles I really like. I learned so much about how to achieve what I wanted from these books and highly recommend them.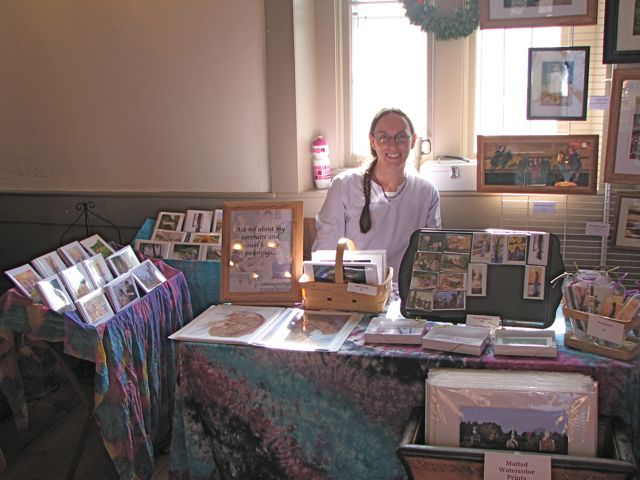 At Christmas on the Pond, Marlow, New Hampshire, November, 2009