Group Exhibits and Art Shows
There are lots of opportunities to exhibit in the Monadnock Region including the Keene Art Walk, local juried exhibits, arts and crafts fairs, and fundraising events. Here are some of the events in which I have participated.
Juried Art Shows
Keene Art Walk, Keene, New Hampshire, June 2006 - 2017
Glamour in Mud Season - which is the exhibit to support the Wolfeboro, New Hampshire Players Theater, April 2012 and March 2013
Stonewall Farm Art Auction, Keene, New Hampshire, May, 2004, 2009, 2010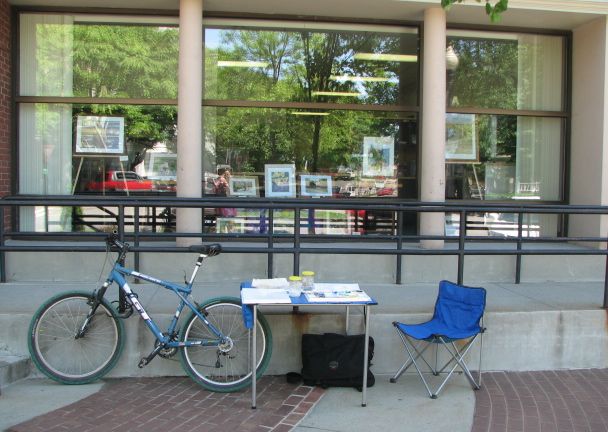 Keene Art Walk, June, 2007, City Hall
Set up to paint for the student walk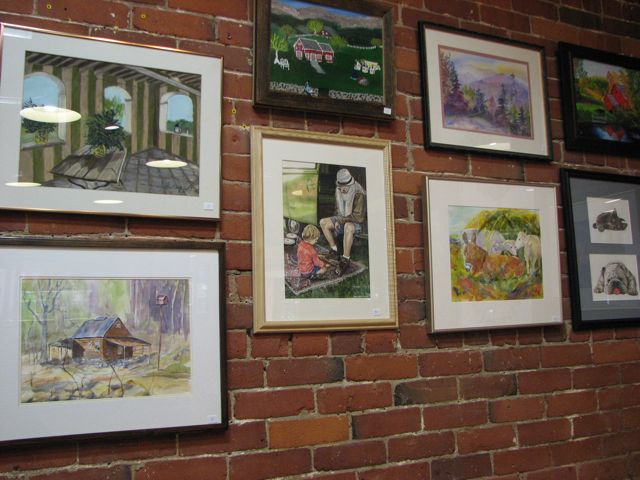 One of many exhibits with the Monadnock Area Artists Association at the Colony Mill in Keene. In this show was my painting,
"Let There Be Songs to Fill the Air".
Group Exhibits
Monadnock Area Artists Association Art in the Park, Ashuelot River Park, Keene, New Hampshire - August 2004 - 2018
Antioch University New England 50th Anniversary Celebration Art Exhibition, Keene, New Hampshire - April 2015
Monadnock Area Artists Association Small Works Exhibit, The Works Bakery Cafe, Keene, New Hampshire, May 2012

Monadnock Area Artists Association (formerly Keene Art Association) Member Exhibitions, Colony Mill Marketplace, Keene, New Hampshire - 2003 - 2010
The Marlow NH Historical Society Annual Art Exhibition, Marlow, New Hampshire - October 2003-2012
Marlow Art Colony Art in the Woods, Marlow, New Hampshire - weather and availability dependent - September 2004 - 2016
Antioch New England Graduate School (now Antioch University New England) 40th Anniversary Celebration Art Exhibition, Keene, New Hampshire - October 2004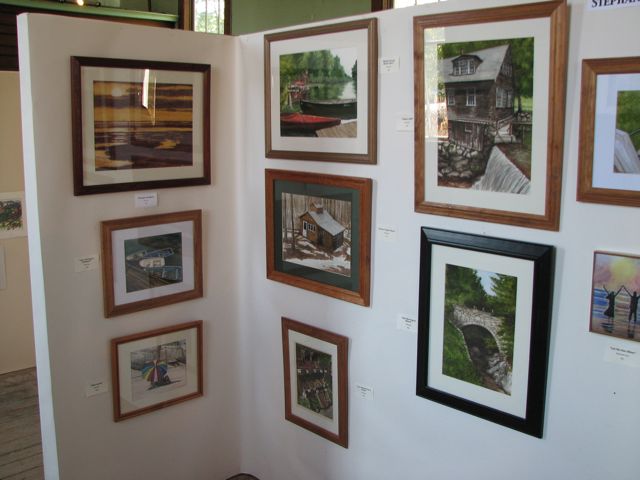 The Marlow NH Historical Society Annual Art Exhibition,
Murray Hall, October, 2007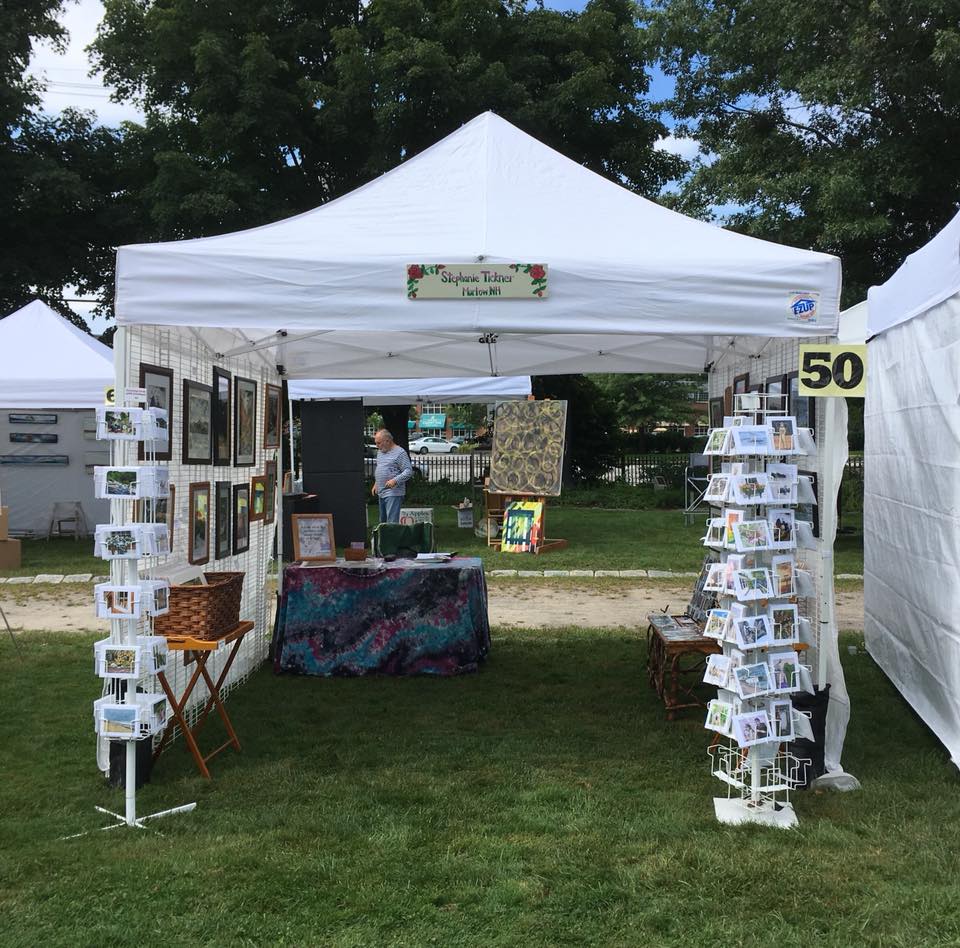 Art in the Park - Keene, New Hampshire, 20108