Painting the Marlow Mural
In the summer of 2008, the principal of the elementary school in our small town of Marlow, NH asked if I would paint a mural of Marlow village on the wall of the "multipurpose" room. The room is used as a cafeteria, gym and auditorium for students, as well as for voting, school board and town meetings for the town. I had only painted two small acrylic paintings at that point, and was worried to "learn on the wall". The hardest part was having my "learning" out there for everyone to see. Usually I don't share my work until it is finished! Still, I took on the project. It took me the whole summer working nights and free weekends, but I am very proud of my achievement!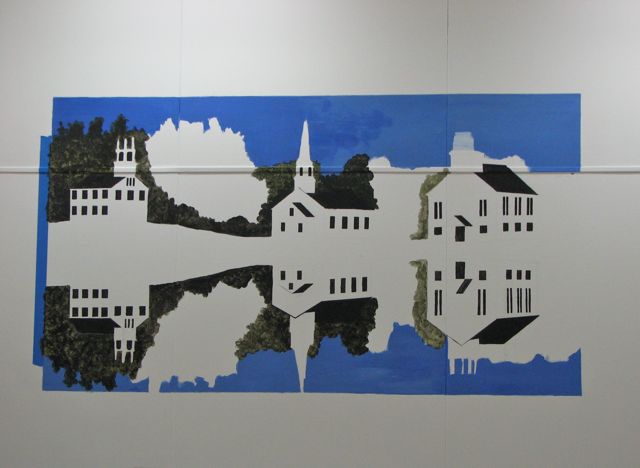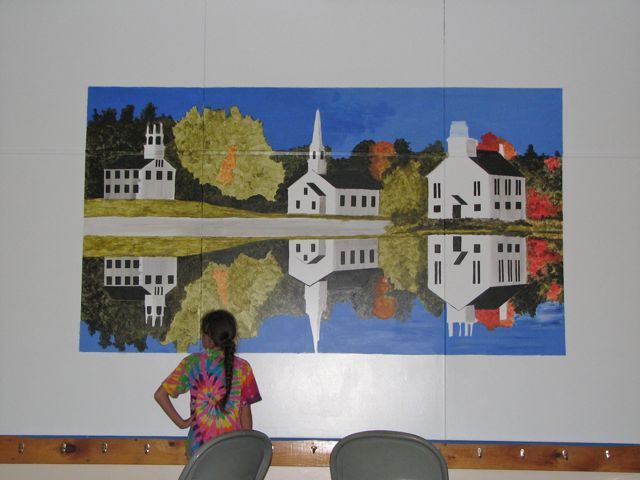 July 7, 2008, with my daughter checking out my progress.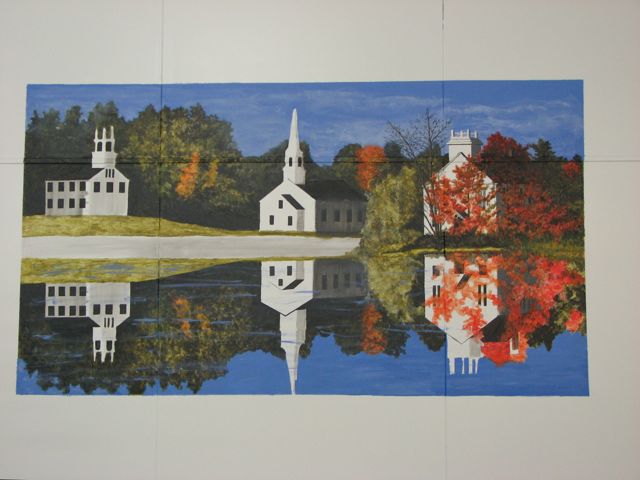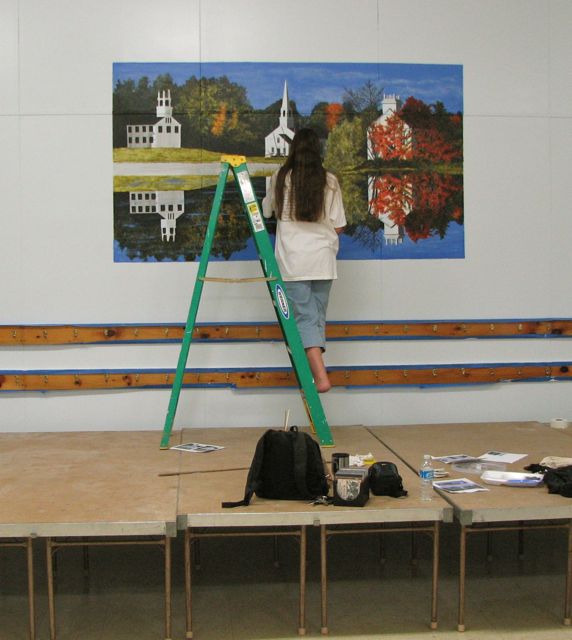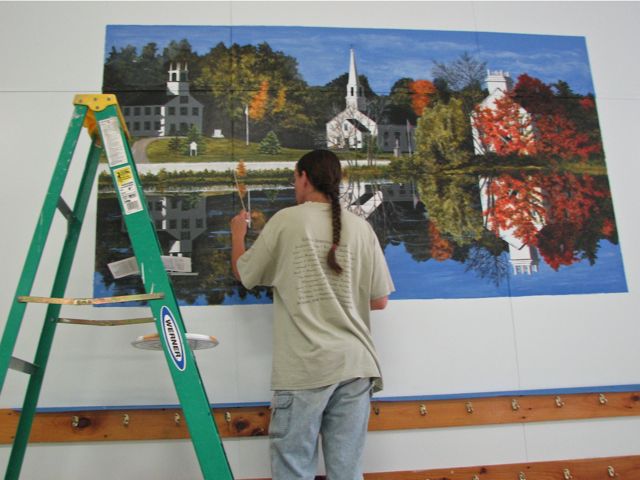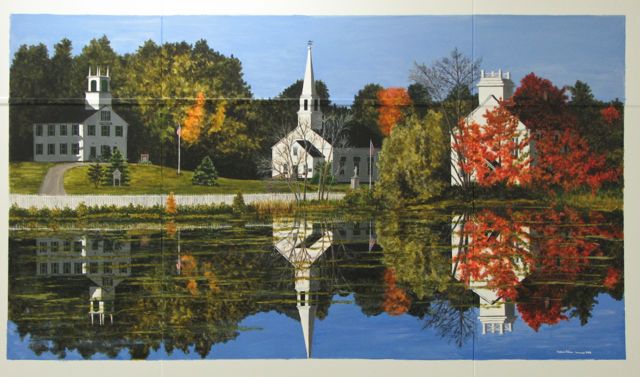 Finished mural, August 26, 2008, the day students were coming in to pick out desks before starting school the next day! Later a carpenter came in and attached a white wooden frame around the mural.