I create most of my paintings using one or more reference photos. I work both from photos I have taken myself, as well as ones I receive from people for commissions. Sometimes if I am creating one painting from several photos, I create a composition on the computer using Photoshop. Then I print my new composition to paint from in my studio. Some of the most difficult paintings I do are from older photos that are sometimes damaged, making it hard to see the subject matter. It is always an incredible feeling when I create a painting from those challenging images. Below are some examples of reference photos, and paintings both in process and finished.
The Beautiful One-Winged Garden Angel
I took the photo of this little one-winged angel at the park in Marlow village.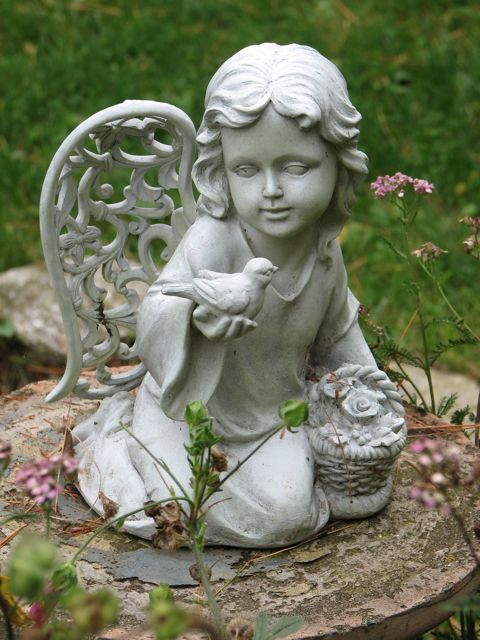 After sketching the angel lightly in pencil on 300 lb. cold press watercolor paper, I started doing light washes.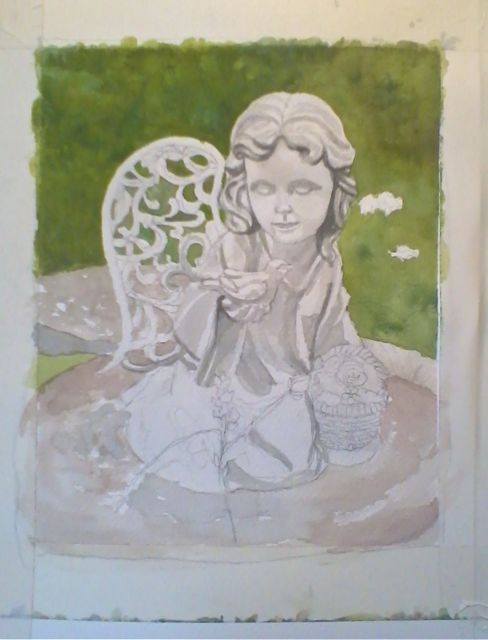 After laying in all the basic colors, I continue to add more and more layers of paint, darkening the values and adding fine details. I use a hair dryer to make sure layers of paint are dry before I add the next one so they do not run together. Below is the final painting.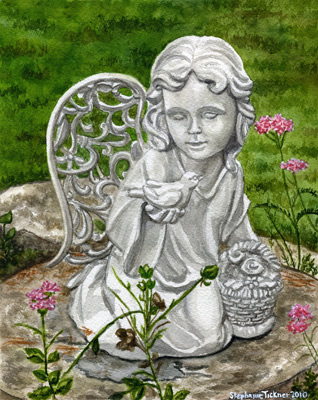 I received this photo of a friend's grandparents for painting a commission. I mentioned to him that with the glasses I could not see their eyes, but he said he sees his grandparents wearing the glasses so often that I should just paint them like the photo.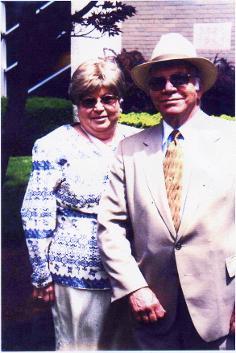 Here is the wash stage of the painting, with more detail attention focused on their faces.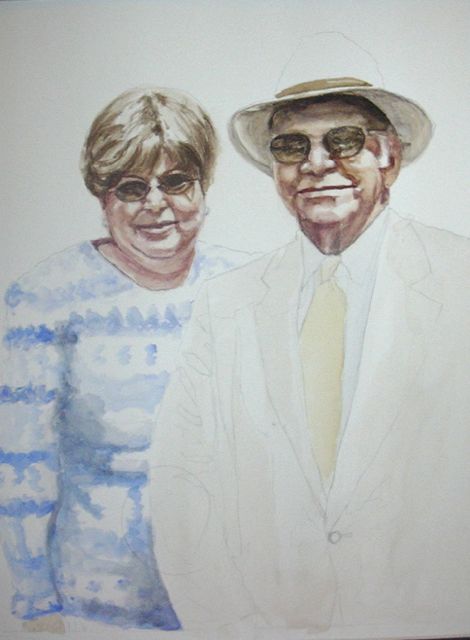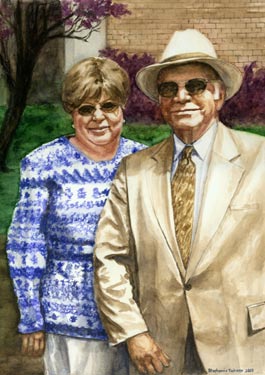 This is the wash stage of a painting I did of my daughter when she was a baby, standing in the bay window at my mother's house with our beloved dog, Beaver. The photo I worked from is at the bottom. I made the painting a little different from the photo by placing them closer together than they were, and I did not include the houses across the street.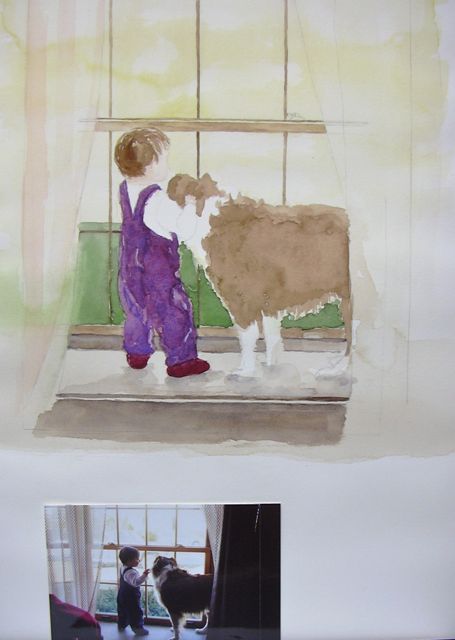 This is the finished painting. It hangs in my daughter's room.