I was included in an article about this weekend's festivals in the The Keene Sentinel. A reporter stopped by my tent on Saturday and asked me about my art. Art in the Park is mentioned at the end of this article.
With festivals as backdrop, couples tie the knot in downtown Keene
By William Holt Sentinel Staff
September 2, 2018
"On other side of the park, Stephanie Tickner of Marlow exhibited some of her watercolors, many of which feature local landmarks such as the Ashuelot River." You an read the complete article here.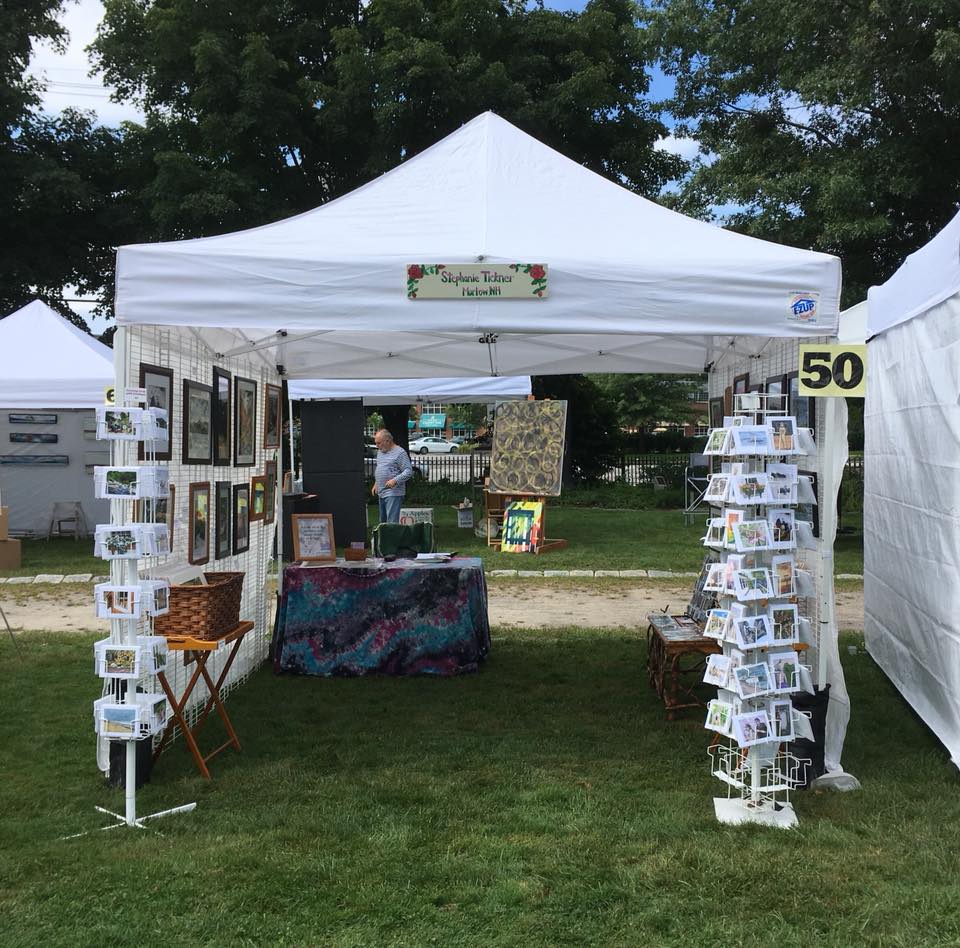 Marlow By Heart
Poetry of a Small New Hampshire Town
I worked with Maria Baril, president of the Marlow Historical Society to design and self publish this book to be part of MHS's fundraising efforts. My painting is on the cover of the book, and Steve Gilbert of The Keene Sentinel wrote the following article about the project.
Marlow's book of poems an ode to its history
Posted: November 20, 2016 in The Keene Sentinel
by Steve Gilbert
Sifting through the town's rich historical archives, members of the Marlow Historical Society occasionally come across homegrown poems, hymns and lyrics. They are snapshots of history, scattered in the troves, spread through time. Thus, Maria Baril, president of the historical society, woke with clarity and an idea at 3 a.m. one day in late September: Why not arrange the town's history in a book of poems, as composed by Marlow's own residents, past and present? Read more...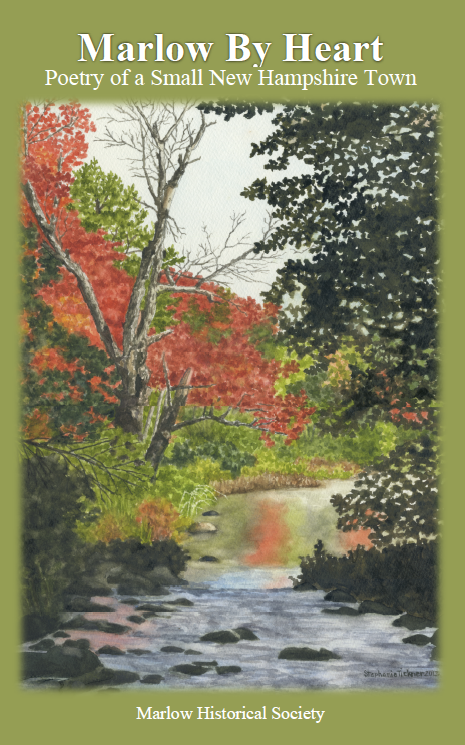 The Keene Sentinel
Saturday, September 26, 2009
"Art in the Park announces winners. The 51st Art in the Park was held on Labor Day weekend at Ashuelot River Park with more than 85 artists from all over New England putting their works on display. The annual event, sponsored by the Monadnock Area Artists Association drew an estimated 2,000 visitors over two days. City Councilor Ruth Venezia, representing the city of Keene, presented ribbons and cash awards to winners in four art categories. Category 1: Watercolor: ...third place, Stephanie Tickner."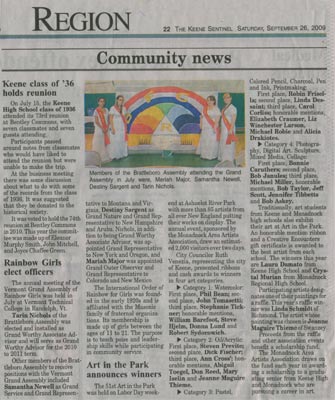 Peterborough Transcript
Thursday, August 25, 2005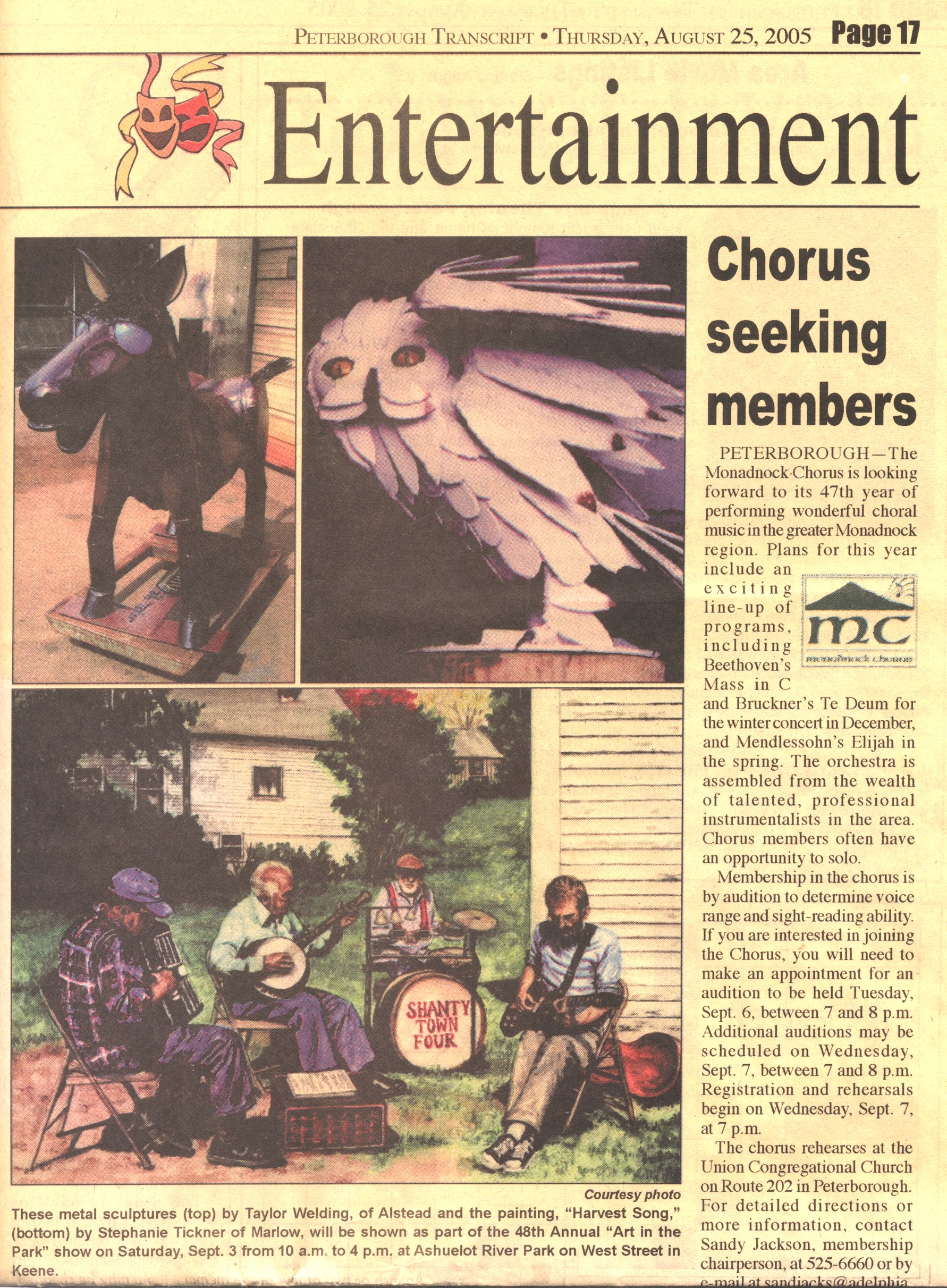 The Keene Sentinel
Friday, September 17, 2004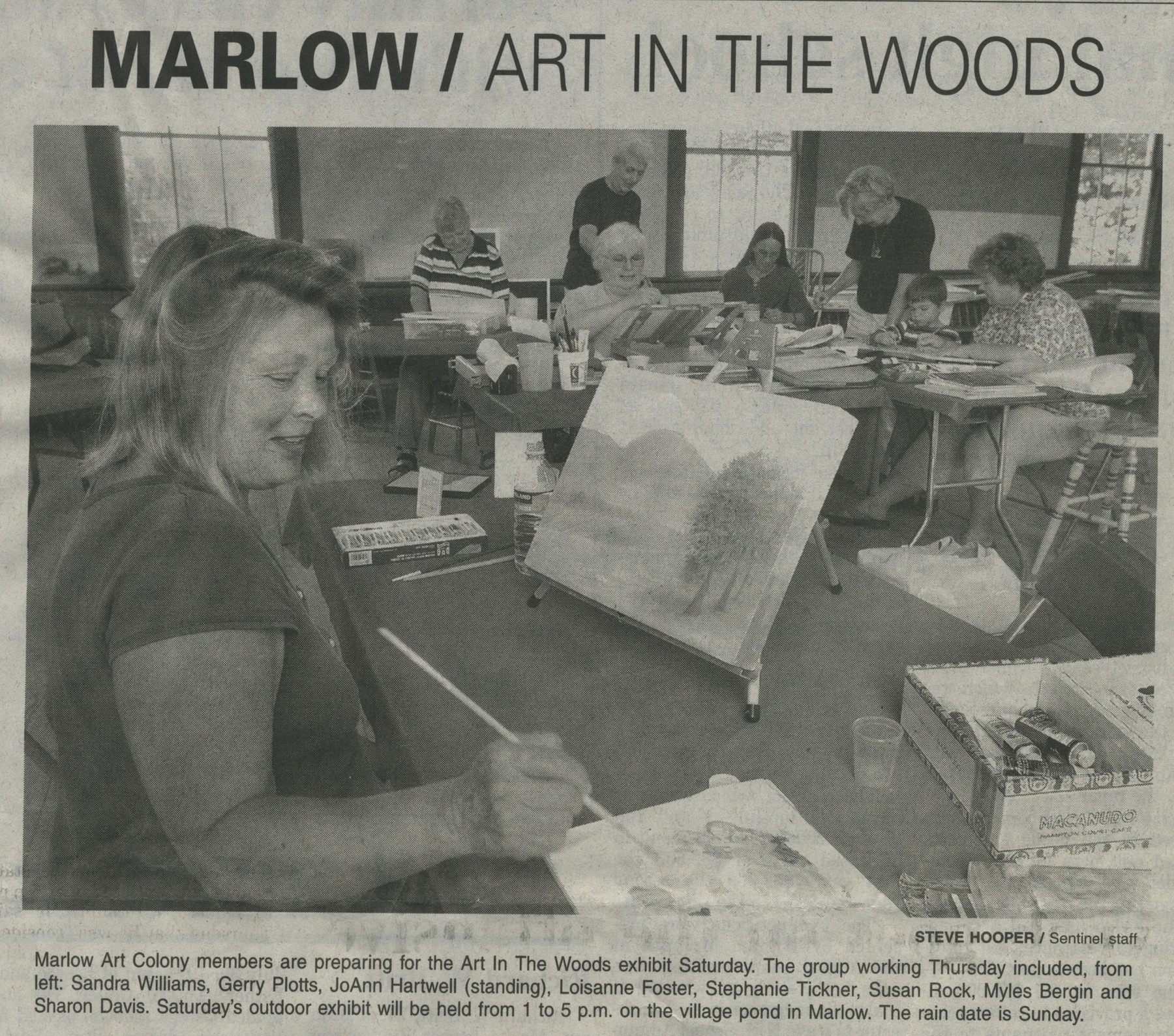 The Keene Sentinel
Thursday, January 15, 2002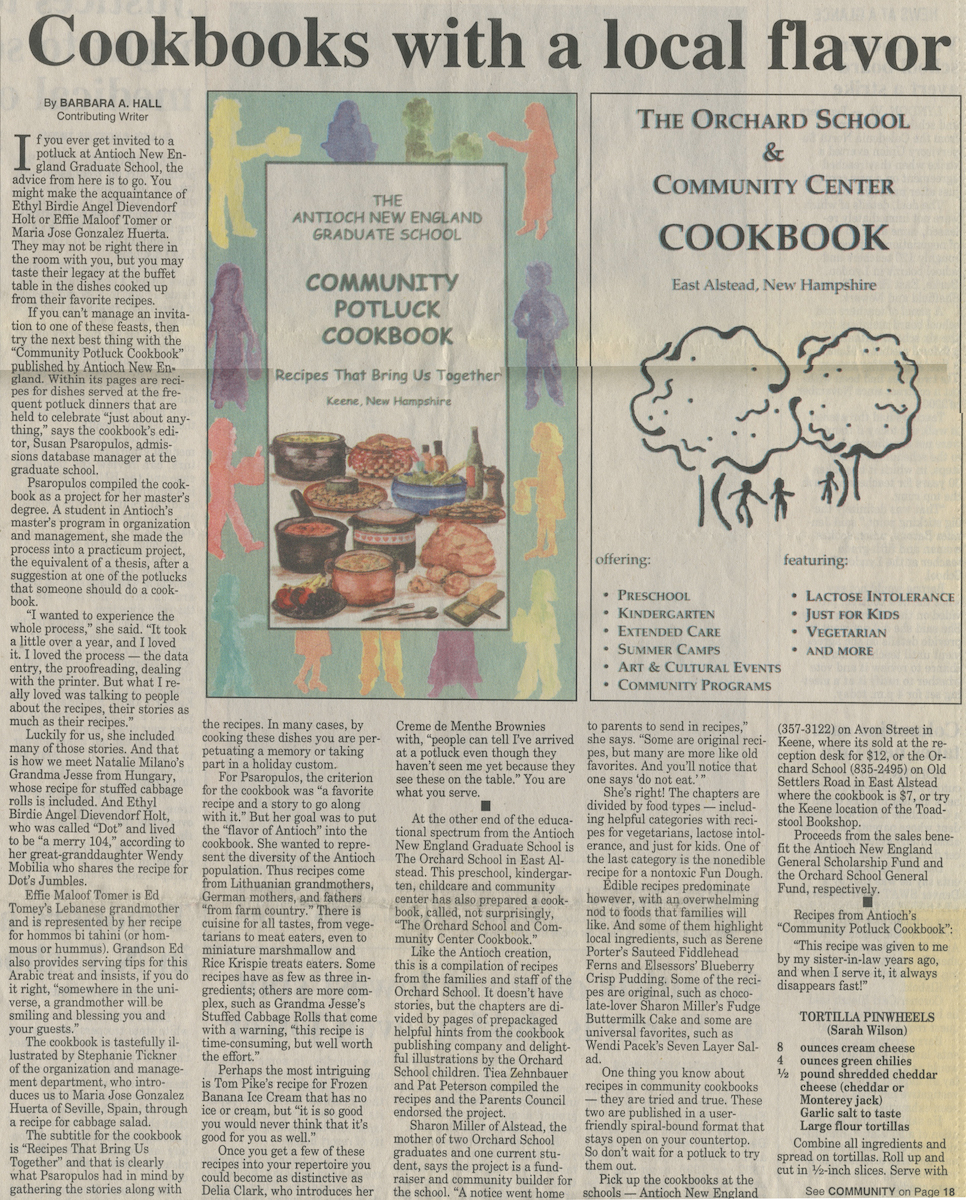 The Monadnock Shopper News
December 12 - 18, 2001