"Art in the Park announces winners. The 51st Art in the Park was held on Labor Day weekend at Ashuelot River Park with more than 85 artists from all over New England putting their works on display. The annual event, sponsored by the Monadnock Area Artists Association drew an estimated 2,000 visitors over two days. City Councilor Ruth Venezia, representing the city of Keene, presented ribbons and cash awards to winners in four art categories. Category 1: Watercolor: ...third place, Stephanie Tickner."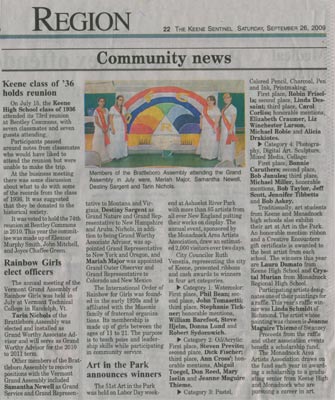 "These metal sculptures (top) by Taylor Welding of Alstead and the painting, "Harvest Song" (bottom) by Stephanie Tickner of Marlow, will be shown as part of the 48th Annual "Art in the Park" show on Saturday, Sept. 3 from 10 a.m. at Ashuelot River Park on West Street in Keene."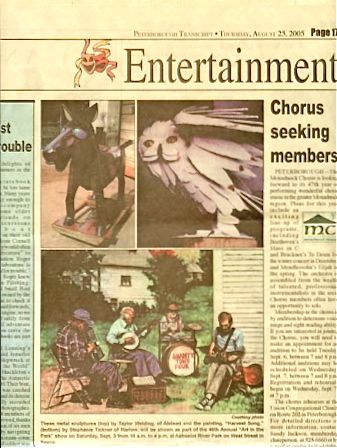 "The cookbook is tastefully illustrated by Stephanie Tickner"