2012 Orchard School Crafts Fair and Cafe - Walpole, NH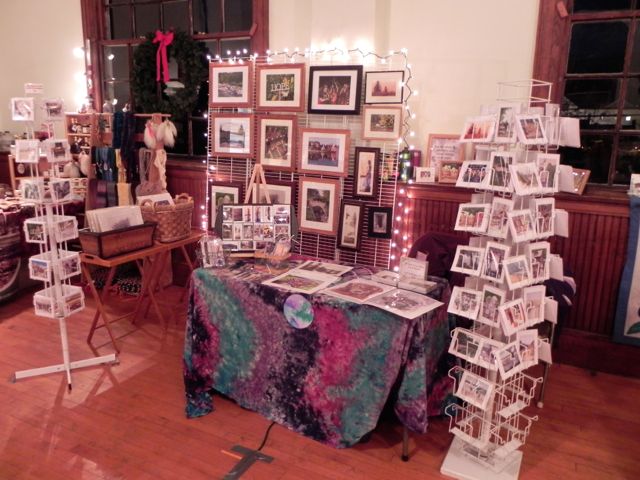 The Orchard School's 17th annual Crafts Fair and Cafe will be held on Friday, December 7th and Saturday December 8th at The Walpole Town Hall on the Common in Walpole, NH
Shop local, building and celebrating a strong local economy this winter!
Come and be part of our traditional crafts fair and cafe event for its fourth year at The Walpole Town Hall, Walpole, NH.

The fair will be held on Friday, December 7 from 6-8:30 pm and Saturday, December 8 from 9:30am-4pm.

Hold off on your holiday shopping and come to The Orchard School's benefit Craft Show to find gifts for everyone on your list. The show will feature more than 40 locally (and nationally) known artisans whose work is of the highest quality. All of the crafters live and work within a 40 mile radius of Walpole, NH, bringing locally and sustainably produced options to the conscious shopper. Your purchases will go directly to supporting your neighbors' livelihoods.
A sampling of the crafted work includes: silver jewelry, wool items, handmade wooden toys and crafts, pottery, fine beaded jewelry, traditional straw ornaments, handmade books, flannel & wool shirts & dresses, handmade baskets, photography, leatherwork and more.

Something for everyone on your wish list, and all of it made within 40 miles of our Fall Mountain Region!
The fair will feature a raffle including several fabulous prizes. You can also relax and enjoy a delicious dinner or lunch in our café, featuring homemade lasagna and quiche with Orchard Hill Bakery providing delicious bread. Top it off with a scrumptious gourmet dessert. All proceeds from the Raffle and Cafe will directly benefit The Orchard School's programs. Our Event will feature local musicians throughout the day on Saturday.